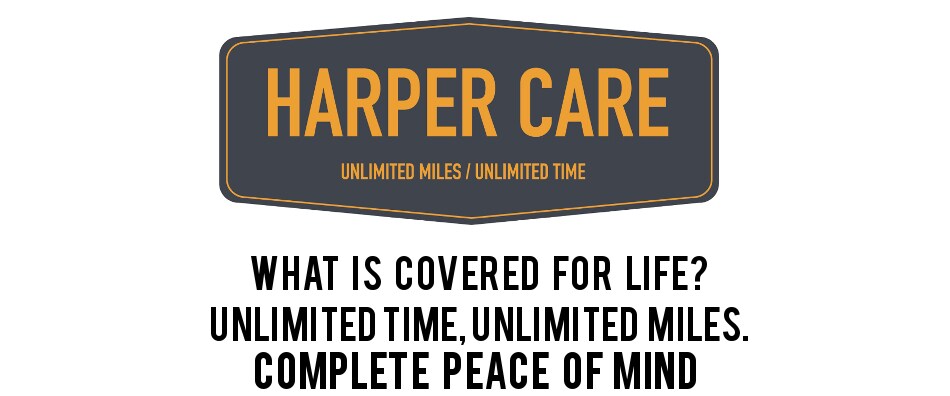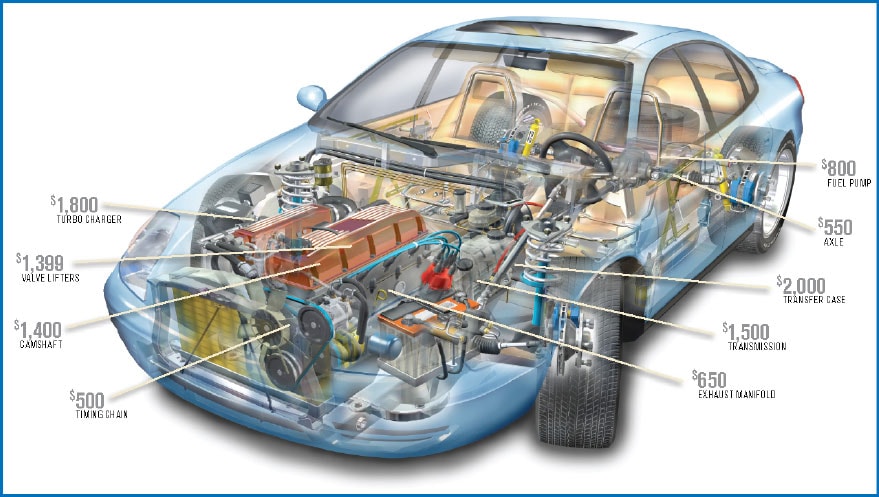 Engine:
 Cylinder block, cylinder head(s), rotor housings and their internal parts, intake manifold, exhaust manifold(s), timing gears, timing chain(s) or belt(s), timing chain or belt tensioner(s) and timing chain or belt cover, valve cover(s), flywheel or flexplate, ring gear, harmonic balancer, oil pump, vacuum pump, water pump, oil pan, turbocharger or supercharger housing(s) and their internal parts, waste gate, intercooler, engine mounts and EGR valve.
Transmission/Transfer Case/All-Wheel Drive Assembly:
Transmission case, transaxle case, transfer case and their internal parts, torque converter, vacuum modulator, cooler and metal cooler lines, transmission mounts, slave cylinder and master cylinder of a manual transmission clutch assembly.
Drivetrain Assembly:
 Final drive and axle housing(s) and their internal parts, axle shafts and bearings, universal and constant velocity joints, drive shaft(s), center bearings and drive shaft yokes, four-wheel-drive engagement actuator/motor, traction control linkage, solenoids, control processor and sensors, and 4x4 locking hub. Front-wheel drive and rear-wheel drive.
Consequential damages are subject to state laws. Subsequent damages to or from non-covered parts are excluded.